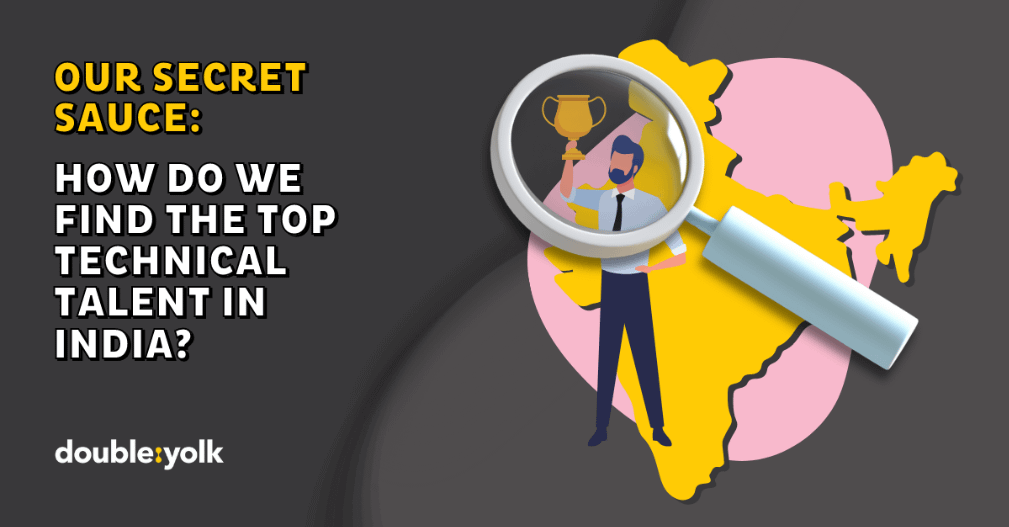 When you offshore development to India, you're tapping into a pool of more than 800,000 developers within the second largest English speaking country in the world.
With the IT industry in India expected to reach as high as $350 billion USD in the next five years, there's no doubt that India's status as the leading provider of IT offshoring isn't going anywhere.
The government continues its focus on education and upskilling in the most up-and-coming subsectors, including cybersecurity, data, AI, 5G IoT and product engineering.
As tech accelerates business models worldwide, local companies in Australia and New Zealand are seeking ways to plug the gaps in their internal teams. So they're turning to talent in India. And while there's no shortage there, how can businesses be sure they're levelling up their team by working with only the best of the best?
When you work with Double Yolk, you can rely on our refined processes to bring India's top talent to your organisation.
How do we source the top 2% of developers in India?
Double Yolk works with our local network of 14 representatives on the ground in India. Talent reps search the country for developers with that something extra to offer, before submitting them into our Yolker procurement process.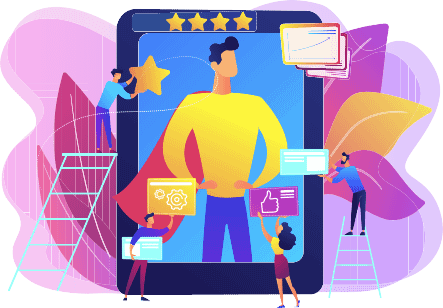 With a well-established network in the local market, each representative has access to a large pool of resources. They're able to put developers forward who then go through our onboarding process – from vetting and testing to background checks and a cultural interview – so we can make sure each Yolker is a perfect fit for the businesses we partner with.
Developers have to meet certain criteria before they'll even be approached by the Double Yolk reps. We solely work with senior developers, tech leads and architects, all of which must have a minimum of four years' experience to make the cut. All of our developers have a Bachelors or Masters degree in Technology, and must meet our minimal expectations when it comes to their knowledge of the English language, so integration with your business is seamless.
Tightening the developer pool
At Double Yolk, we have a couple of techniques that enable us to tighten the developer pool even further and hone in on India's best tech talent.
We're particular on a select few codes and languages, and will only work with developers that know these inside-out. By getting specific, the businesses we work with know where our Yolkers' expertise lies. The tech we cover includes: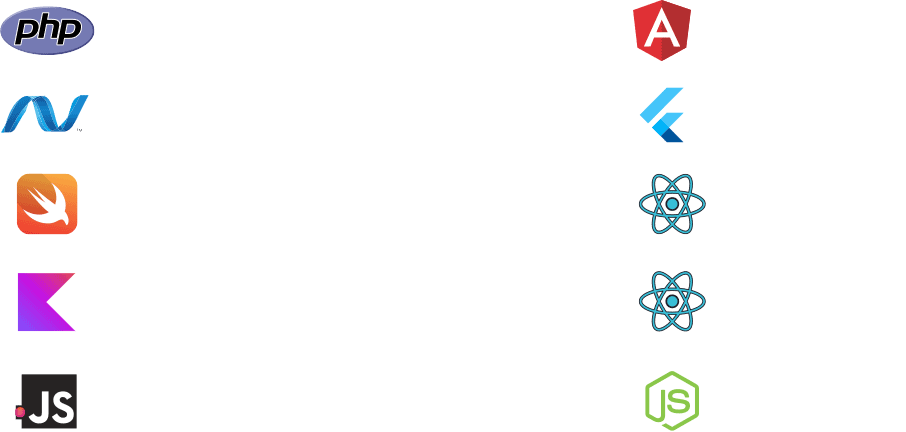 On top of this decision to niche down, we have developed a robust testing and vetting system that has proved to filter out anyone but the leading offshore developers in India. All developers go through various layers of interviews and testing to assess their technical, logistical and communication skills.
In the development industry, relying on resumes isn't enough. We dig into each applicant's portfolio to examine which languages they're familiar with, how well they collaborate with other developers and what their finished projects look like. We'll also give them a coding challenge and carry out an interview to ensure they have the technical knowledge and will fit seamlessly with your company culture.
Building a company that brings in the best talent
Nowadays, it's important to create an environment that attracts the best talent.
Businesses that prioritise learning and development, giving their employees room to grow, are most attractive to talent. 88% of employees today value organisations that focus on agile learning to bring in the brightest new recruits that will take their business forward.
That all starts with Double Yolk. We've built a great reputation in the market, and we attract talent in India through referrals and a strong Yolker community. Our commitment to ongoing development, learning and benefits for Yolkers is well-known, and developers know that when they become a Yolker, they'll have the support they need for an enjoyable working life.
We go above and beyond to retain talent with a few simple approaches:
1
We give each developer access to $100 USD per month to put towards any course they choose, to enable upskilling while they work.
2
Double Yolk HQ hosts a "Mulakaat" (meeting) every quarter. We use this time to run developers through business updates, play games and carry out key learning exercises. This keeps developers aligned, and ensures we never lose that community feeling.
3
We maintain an active Slack channel where Double Yolk teams can earn collaboration points. They do this by sharing life events, key learning or asking for help when they're stuck. We want Yolkers to feel supported and this helps us to stay on-track, keeping developers engaged not only in the Double Yolk community – but in the businesses they work with.
4
Yolkers work in our fully-equipped and comfortable office in Gujarat, where they're provided with all the tech they need to do their job to the best of their ability, as well as freshly-made lunch and dinner.
Add India's best devs to your team!
Attracting top talent shapes the future of businesses, and we're big believers that people are your best asset.
We've perfected the offshore model – so leave the recruitment process to Double Yolk to bring the best offshore developers in India to your team.
Contact us if you need developers and are ready to harness the power of offshore talent!