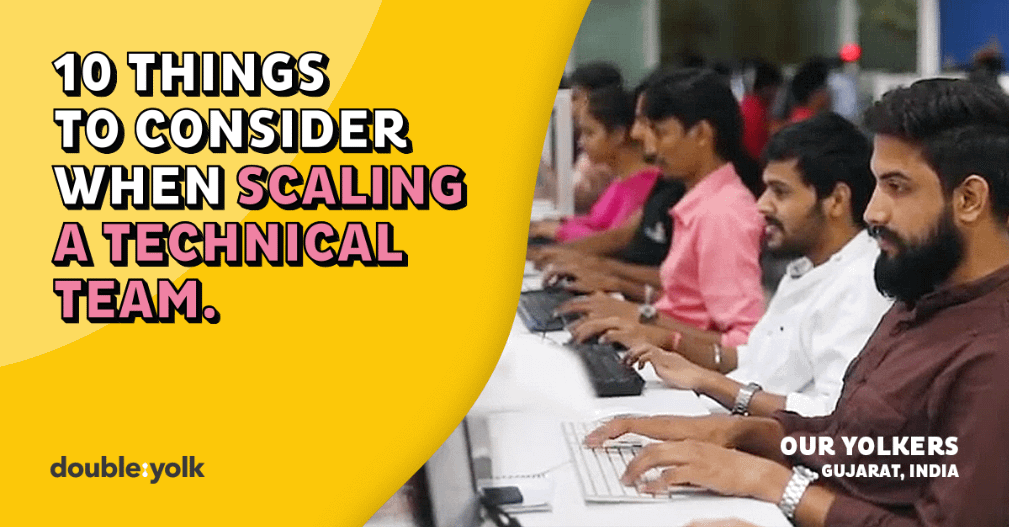 An enterprise that's ready to scale is in no bad position. But any experienced business leader knows that fast, frantic hiring to catch up with business growth just ends in a race back down to the bottom.
Successfully scaling a technical team means giving much more than a second thought to business goals, sustainability and growth strategies.
In his book From Startup to Scalable Enterprise: Laying the Foundation, Joseph C. Picken outlines the essential steps to sustained, profitable growth. He also covers the common challenges companies face during this period – from maintaining direction, effective positioning and staying responsive, to managing teams, processes, culture, finances and risk.
The truth is that growth, without a good strategy, doesn't always equal success. We've seen promising companies such as Xcitelogic, an ICT consultancy and management organisation that grew 600% between 2012 and 2013, growing too quickly and losing sight of their direction in the process.
When it's time to call in additional technical talent to support your organisation's growth, first familiarise yourself with the most effective processes, tips and some common pitfalls.
1
Plan in advance & align the company
Effectively growing a team can take months of planning, so it's best to start as soon as you spot an increase in demand or a boost in the market.
Like any changes you make to the structure of your organisation, be sure to align the existing team with the overall vision. This vision should drive decisions, and help you to measure where your business is, where you want it to be, and how you'll get there.
2
Analyse the skills your team is missing
As your business grows, you'll notice a shift from generalised to specialised roles. Thus, you uncover the opportunity to bring a deeper level of expertise in particular areas, further accelerating growth and ensuring faster execution of some focus deliverables.
Learn about the crucial roles in a software development team to ensure you're covering all bases in terms of skills and specialisations.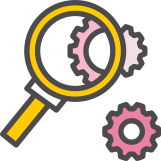 3
Get ready for remote-first working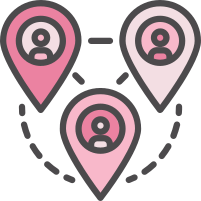 One thing COVID-19 has taught us is that being tied to a physical workplace isn't synonymous with productivity and collaboration. The pandemic has broken down those technological barriers that once prevented remote work, and this business model is likely to persist into the future. The IT sector offers some of the highest potential for remote work, and it's estimated that 69% of time can be spent working away from an organisation's dedicated office.
Make sure your business is set up for a remote-first approach. Most importantly, this means developing the infrastructure to enable a consistent connection between faraway teams.
4
Equip yourself with the right tools & tech
To tackle large-scale projects successfully as your team scales, you'll need to use a good set of purpose-built software. At Double Yolk, we swear by Jira, a project management tool designed for developers. Jira brings agility to all phases of a project build – from planning and tracking, to releasing and reporting.
Put the right infrastructure in place to bring more automation to processes, for a more streamlined scale-up and to ensure everyone in the team has access to everything they need to help see a project through to completion.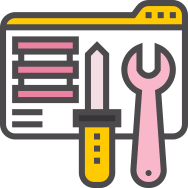 5
Set up effective communication channels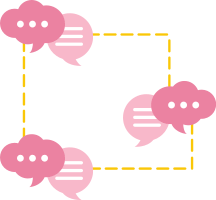 On the same note, it's important to establish solid lines of communication throughout the business. Communication is much easier for small teams, and an ad-hoc email or quick phone call usually does the job.
As teams get larger, it's more difficult to get the message across. As a result, information can become fuzzy or disjointed. Allocate one or two reliable communication channels, such as Slack or Monday, to ensure all team members new and old know your system. By establishing clear communication lines, everyone knows who and where to go for support when they need it.
6
Look beyond hard skills
In the tech industry, hard skills are undeniably important. However, you should never overlook soft skills during the recruitment phase.
This covers everything from communication to flexibility, problem-solving, leadership and the ability to work in a team. These non-technical skills are especially important today where many previously siloed teams work together in harmony. And, according to LinkedIn's 2020 Emerging Jobs Report, the demand for soft skills in IT will continue to rise.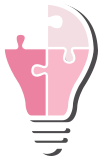 7
Anticipate newcomer questions
When scaling a team – particularly a remote one – the written word is key. When onboarding a new team member, round up the existing team and spend some time anticipating any questions they might have. Then, write up a guide to help them.
Not only will this save time in answering the same questions from multiple new employees, it also helps to protect against variance in time zones. So, your employee can get the answers they need to keep working, even when you're not available.
8
Make documentation a priority
Make Readme files, database schemas and knowledge bases an integrated part of your business. When you're at the start of your scaling, implement documentation as an ongoing process. Then, shoot everything through to new developers and tech experts, so they can self-learn when working for you. This helps to bring them up to speed faster and takes care of potential growth bottlenecks before they occur.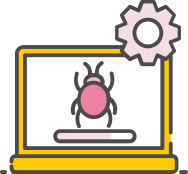 Challenge any new developer with a set of small tasks before upgrading to major projects. Get them to tackle things like bug fixes, hot fixes, API updates or other small issues first. If they get stuck with anything, move onto the next task.
This helps the individual to understand things like code base structure, data flow etc., so they have the knowledge in place to work on larger-scale projects later down the line.
10
Find the right offshore partner
Really, this point should come first. Finding the right offshore partner means getting support from a team that has helped hundreds of organisations in the tech industry to scale.
An offshoring partner takes away many of the key challenges associated with scaling – such as new premises, financial risk and contractual obligation. Instead, they can help make scaling a seamless process, delivering access to some of the world's best tech talent at lower costs than you'd pay locally.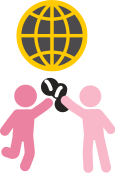 Access remote talent & scale with Double Yolk
Double Yolk helps you scale with confidence. We hire the top 2% of software developers in India and integrate them into local businesses, equipping you with the talent and the processes to grow.
Tell us about your business goals and requirements to get started.